Services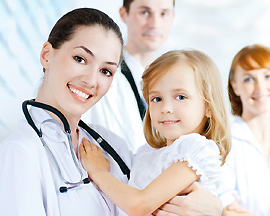 From over-the-counter items to prescription medication, Great Rx Pharmacy has everything you need.
Our pharmacy products and service can been prices from competing pharmacies in the area. Best of all, it takes only a few minutes for us to fill your prescriptions and relatively the same time to complete your other orders from our pharmacy.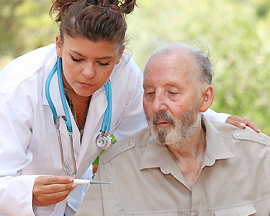 Immunizations
Great Rx Pharmacy provides immunizations on-site at the Pharmacy and at any Senior Living or Assisted living Community. Pharmacists at Great Rx Pharmacy have received extensive training and are certified in giving immunizations for many vaccines. Some of the more common vaccines available include but are not limited to:
- Flu and Pneumonia
- Zostavax (Shingles)
- TDAP - Tetanus, Diphtheria, Pertussis (Whooping cough)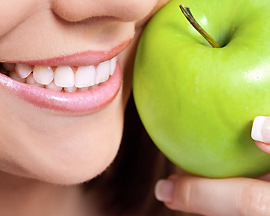 MORE THAN YOU EXPECT FROM A MODERN PHARMACY
No appointment is necessary. We have a comfortable consultation area to make the experience as pleasant as it can be expected when getting a shot!! Medicare Part B is billed for those that are eligible - otherwise a DISCOUNTED cash price is available for others. For more information, please call (951) 679-7988 or stop by at our location. See us the next time you need a vaccine!
Multivitamins and Over the Counter Medications
Great Rx Pharmacy offers a wide range of vitamin and nutritional supplements. We also carry a full line of Over the Counter (OTC) medications that are available without a prescription, including antacids, antidiarrheal, antihistamines, cough medicines, decongestants, laxatives, first aid and pain relievers. We are always more than happy to help you select which product may be right for your specific needs.
Free Delivery
Great Rx HealthMart Pharmacy delivers prescriptions free to any address in the Menifee/Sun city, including the nursing homes we work with and their associated assisted living apartments.
- Drivers are instructed never to leave medications without getting a signature, so you'll need to be there when she/he stops by.
- Payment for delivered medication copays & costs: For the most convenience, you may place a credit card number on file in our system and the payment will be taken care of before delivery. Or, the driver will be happy to collect payment from you at the time of delivery, in the form of cash or a check.
- OTC (over the counter) items can be delivered along with your medication at no additional charge. We can only initiate a delivery if you need a prescription medication, but if we're on our way to your house, we can add any products you like from our store, from Band-Aids to B-vitamins. Just ask!
Short Wait Times
We strive to always ensure that you experience short wait times. Since our focus is your prescriptions and your health, you're never more than a moment's wait from the assistance of our experienced pharmacists and staff.
Free Blister packing
Do you have a loved one in an assisted living facility or skilled nursing facility? Do you know that you have the right to choose your pharmacy for that loved one? Great Rx HealthMart Pharmacy would be glad to specially package your loved ones' medication in blister cards for their facility. Call us for details!!
Here are the services we offer:
- Asthma
- Diabetic Supplies
- Medical Supplies
- Medications
- Special Packaging
- Vitamins
FreeDelivery!!!
With free local delivery, you don't ever have to worry about getting your medication on time. We will come and drop off your medication to your house for FREE! Just call us ahead of time and we will take care of the rest. Please talk to one of our staff members to schedule a Free Delivery from Great Rx Pharmacy — (951) 679-7988.
Medication Management
Our knowledgeable pharmacists will meet with you to comprehensively review and discuss your medications. We will educate you on the best practices for taking and monitoring your medications. We can help you understand the uses, side effects and possible risks of your prescriptions. We will also help you determine if lower cost alternatives exist. We can advise you on which over-the-counter medications should be avoided in combination with your prescriptions. Some insurance plans especially Medicare Part D plans pay for medication management as a benefit. Ask our pharmacists for more information on our Medication Management program.